Essential WordPress Plugins
The people behind WordPress realized their software couldn't include every feature its users wanted. So they decided to keep the platform simple, stable, and secure. Instead of building extras into the core program, developers designed features called plugins.
Today you'll find upwards of 49,000 WordPress plugins, mostly free of charge. The plugin system lets you equip your site with only the features you want.
Useful for solving a variety of different problems and merely simplifying the website management process, check out these fantastic plugins. You'll be glad you did.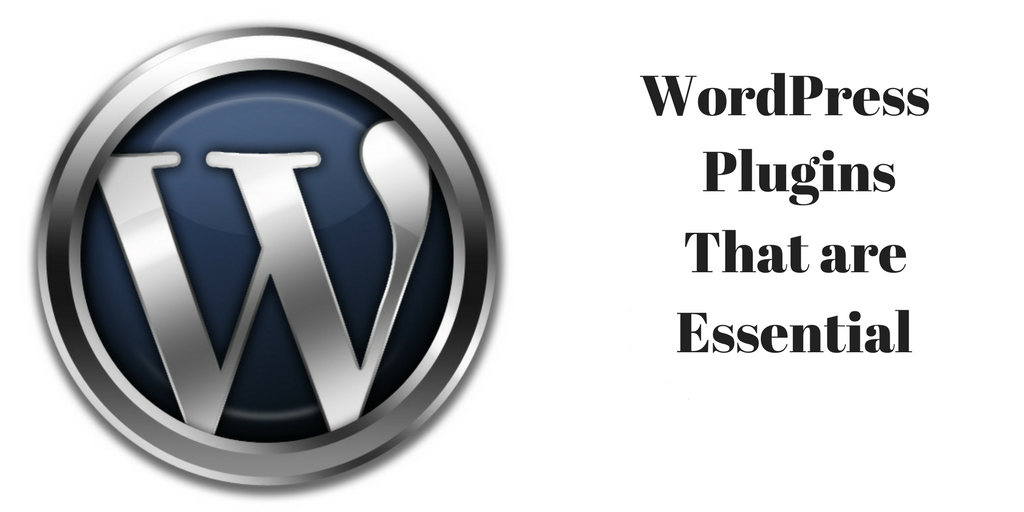 Jetpack is a master plugin that provides a wide range of features from security to user retention to content. You can customize your site, add themes, manage content, implement secure logins, analyze the performance, and know the user retention with just this powerful plugin. You can install Jetpack as a single plugin and enable each of the features individually.
Akismet is one of the most popular and most preferred WordPress plugins used to secure your website from spam comments. It is completely different from other types of plugins used to prevent spamming. Akismet is actually a web-based service which uses their own system to scan comments on your website.
Google doesn't like to stumble upon broken links on your site. This must-have plugin scours your website looking for broken links, missing images, and redirects. It checks your pages, pages, posts, and even comments then notifies you in the Dashboard or by email.
This must-have plugin helps keep your site safe and secure. It keeps track of everything that's happening on your site, and alerts you whenever anything suspicious takes place. In short, this is the most complete security plugin as it protects your WordPress site from being compromised.
W3 Total Cache is one of finest WordPress plugins out there. Site performance is crucial to ranking higher on Google. If a site loads faster, visitors are more likely to stick around.
W3 Total Cache enables caching on your website and makes sure that your website loads faster. Static resources such as theme files, configuration files, etc. are compressed and loaded faster than usual, providing you the necessary juice for better user experience.
Yoast SEO (formerly known as WordPress SEO by Yoast) is one of the most popular WordPress plugins. This heavy hitter allows you to optimize your WordPress site for search engines.
It not only helps you add meta tags, it optimizes your site as a whole. Click here for a complete step-by-step guide on how to install and setup WordPress SEO by Yoast.
Google XML Sitemaps is the original sitemap generator plugin for WordPress. This will make the search engines' preferred list for finding and indexing Web pages. Not only does it send out your sitemaps to all of the major search engines, it notifies them of updates every time you change, add, or remove a page or post. Simply one of the best plugins to use for creating sitemaps for your website along with the SEO Yoast.
Contact forms provide a neat, clean, and simple to use interface that enables your site's readership to contact you. It lets you insert multiple forms and works with the Captcha feature to help screen out spam mailings.
This is the most popular of the contact form plugins with over 30 million downloads. If you are planning to create a basic contact form, then this plugin is the right choice.
Google Analytics for WordPress
Google Analytics lets you manage the user involvement on the pages. You can know the number of real-time visitors, traffic source, and many other parameters determining the popularity of your page. You will need to be registered with Google Analytics to use this plugin. It installs the tracking code on your WP website and summarizes how people are using it without the need to log into your Google account.
This plugin generates breadcrumbs for each of your pages. Breadcrumbs are the links you sometimes see just above the content.
The majority of the users do not land on your website directly. It is either through some search engine results, links in ads, or some other indirect resources. So, BreadcrumbNavXT helps the user to explore the entire website other than the current page.
Having over 15+ million downloads, this is my choice for handling and displaying images. With NextGEN, you can easily create slideshows and add all kinds of effects.
Conclusion
WordPress comes with unlimited plugins to help you extend the functionality of your website. You have seen a sampling of the thousands of essential plugins available today. As you can see from my list above, I've omitted a couple of important plugins for e-commerce and social media.
There are more specific plugins depending on the purpose of your site. Keep in mind what's best for one website might not be a good choice for another site. Before choosing a plugin, make sure that you spend time researching and reading the plugin description to learn if it does what you need it to do.
And remember, if there is a need, chances are, there's a plugin.